We reviewed over 60 health insurance companies to determine which is the best health insurance in Switzerland. We did that so you can choose the best one for your needs.
After weeks of analysis and research, we have selected the 3 best insurance companies in Switzerland.
Let's start with the first category:
Best health insurance at customer satisfaction

The best health insurance in Switzerland according to customer satisfaction is Swica.
Swica is one of the top health and accident insurers in Switzerland. SWICA has 27'199 corporate clients and approximately 1.5 million insured individuals. In the event of illness, accident, or pregnancy, SWICA offers its clients long-term financial security and the best medical care available.
SWICA customers are among the happiest in Switzerland. SWICA was once again ranked first in the Comparis and AmPuls customer satisfaction surveys and has achieved top rankings in health insurance comparisons for over 10 years.
Pros & Cons
Pros
Great customer support
Great support for Expats
Platform translated in English
Awesome customer platform (available 24/7)
Cons
High cost for a premium insurance
SWICA also gives great bonuses with their voluntary health insurance. If you join a gym, dance class, even rock climbing and all kinds of other stuff, they pay a flat amount towards the cost. That's on top of the actual health insurance cover.
Cheapest health insurance in Switzerland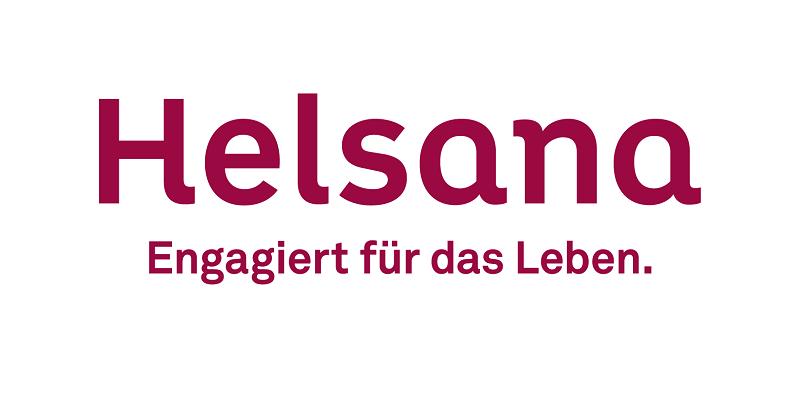 The cheapest health insurance in Switzerland is Helsana. Helsana is a health insurer with some of the most satisfied customers. It offers individuals and companies a complete health and prevention service in the event of sickness and accident.
Beside being the cheapest health insurance in Switzerland, Helsana was voted by the Swiss consumers the most trusted brand among health insurance companies. The independent survey by Reader's Digest is one of the biggest consumer studies in Europe.
Pros & Cons
Pros
Strong customer service
One of the cheapest health insurance
Health savings account options
Variety of health plans available
Easy mobile app to use
Cons
Limited coverage areas
Some of these are not available everywhere in Switzerland.
Helsana offers its standard model of mandatory basic insurance throughout Switzerland. In addition, Helsana also offers alternative models:
Telmed
HMO
family doctor models.
For those who opt for a premium insurance, Helsana has an app where it rewards you for leading a healthy lifestyle, taking preventive health measures. With the full version of Helsana+, you can collect over CHF 300 worth of Plus points every year. You have different ways of redeeming these points. You can exchange your Plus points for cash, turn them into a voucher from selected partners, or donate them to the Swiss Red Cross or the Theodora Foundation.
For example when you swim, run, hike or bike you can transform your exercise into Plus points with the Helsana+ app.
Best health insurance for families in Switzerland
The best health insurance for families in Switzerland is Concordia. CONCORDIA is particularly committed to families. With 190 branches and agencies, it is personally there on site for its insured persons – throughout Switzerland and in the Principality of Liechtenstein.
In the more than 100 years since it was founded, CONCORDIA has developed into a modern company in the healthcare market. Today, it is one of the largest Swiss health insurers with currently, 626,000 basic insurance policyholders that place their trust in CONCORDIA.
As a family health insurance, CONCORDIA offers attractive premiums for children and special benefits for families, such as rooming in, family rooms after the birth, and childcare in case of illness or accident.
Alongside the traditional model, CONCORDIA offers myDoc Family Doctor Insurance and HMO Health Insurance.
Pros & Cons
Pros
Family-friendly – many premium and benefit advantages especially for families
CONCORDIA offers newborns a Baby-Bonus gift of CHF 100.
Close proximity to the customer with 190 agencies
Cons
The app is not easy to use
FAQ Health Insurance in Switzerland
How much does it cost for health insurance in Switzerland?
The cost of health insurance in Switzerland ranges between 2400 CHF to 5000 CHF per year for an adult with a minimum deductible of 2500 CHF.
A swiss resident pays between 200 CHF and 415 CHF per month for basic insurance. This price varies depending on your age group, your location, and your needs.
Which health insurance is best in Switzerland?
Do I need health insurance in Switzerland?
Basic insurance is mandatory for all Swiss residents. This provides basic medical care in the event of illness, accidents, and maternity. As the benefits are stipulated by law, they are the same for every health insurer.
Is healthcare in Switzerland good?
The healthcare system in Switzerland is known for being one of the best in the world. Switzerland's healthcare system has an extensive network of well-trained doctors and state-of-the-art technology. The waiting lists for treatment are short and patients are free to choose their own doctor.
Do foreigners get free healthcare in Switzerland?
As long as you are a tourist from EU/EFTA countries you are entitled to receive medical treatment during visits to Switzerland( holidays, business trips).
If you are not a citizen of EU/EFTA countries you must have sufficient insurance to cover the costs of treatment in Switzerland.
What happens if you don't have health insurance in Switzerland?
You have 3 months from the moment you entered Switzerland to choose a health insurance company.
If you fail to insure yourself within three months, the canton may choose a provider for you and you will be sent a premium bill by the provider. Don't forget that you will have to pay all your health insurance bills from the moment you entered Switzerland.

What is covered by basic health insurance in Switzerland?
Basic health insurance covers medical care in the event of illness, accidents, and maternity.
What is the difference between basic and supplementary insurance?

Basic insurance is obligatory for all Swiss residents. This provides basic medical care in the event of illness, accidents and maternity. On the other hand with supplementary insurance, you receive certain benefits, which the basic insurance (compulsory health insurance) does not or only partly covers. This includes complementary treatments, convalescence, dental treatments, rescue costs, or preventative health measures.

How we choose the best health insurance
The criteria are best customer satisfaction, price, and service performance. Each insurance company received a score.
We then narrowed the list to companies with highly-rated plans. To make the best list, most companies also had to have at least an A- financial rating. We also looked at availability—the number of doctors, hospitals, and medical systems that contract with (or accept) a particular insurance company's coverage—and types of coverage offered.
Pricing was an important factor in our consideration, and lastly, we considered the number of plans offered.